An opera by Daniel Schell, based on the novels 'Dharma Bums' and 'Big Sur' by Jack Kerouac
Notes by Daniel Schell, Version 04 from May 2023
The action, the story describes Jack Kerouac going from happiness and illumination to mental deterioration and despair.
Dhama Bums part: Ray Smith (Jack Kerouac) meets Japhy Ryder (Gary Snider). Japhy proposes that they climb together the Matterhorn. Follows an extraordinary lyrical and Buddhist experience. Jack is at the top of his mental strength.
Big Sur part: Jack is in a cabin with friends. His mental degenerates and he suffers delirium tremens crises. Billie tries desperately to help him.
Act 1 Life in San Francisco
Act 2 Climbing the Matterhorn
Act 3 Events in Big Sur
Act 4 Illumination on the Matterhorn
Distribution
Soprano: Princess, then Billie
Baritone Ray Smith then Jack Duluoz (Both figures of Jack Kerouac himself)
Tenor Japhy Rider then Cody (or any character)
Bass Baritone: Alvah Goldbook, then Henry Morley, then Dave
Child (recorded) Elliott
Origin of the characters (to be continued, to be possibly included or not) :
| | | | | |
| --- | --- | --- | --- | --- |
| In the Opera | From the novel | Real Name | | Interpreter |
| Ray Smith | Dharma Bums | Jack Kerouac | Age : 33 | Barytone 1 |
| Japhy Rider | Dharma Bums | Gary Snider | Age : 25 | Tenor 1 |
| Alvah Goldbook | Dharma Bums | Allan Ginsberg | | Bass 1 |
| Rheinhold Cacoethes | Dharma Bums | William Burroughs | | Mentioned but not represented |
| Cody Pomeroy | Dharma Bums | Neal Cassady | | Mentioned but not represented |
| Henry Morley | Dharma Bums | JohnMon-tgomery, Berkeley librarian | | Bass 2 |
| Princess | Dharma Bums | One of Japhy's girlfriends sleeps with all the men she meets | Age 20. | Soprano 1 |
| Jack Duluoz | Big Sur | Jack Kerouac | | Barytone 2 |
| Dave Wain | Big Sur | Lew Welch | | Bass 2 |
| Billie | Big Sur | Jackie Gibson Mercer | Girl friend of Cody, mother of Elliott | Soprano 2 |
| Cody Pomeray | Big Sur | Neal Cassady | | Mentioned but not represented |
| Elliott | Big Sur | | | Son of Billie, audible but not performing |
Daniel Schell Schellekens, (born April 5, 1944) composer. Has written many operas. The present project was already in his mind for twenty years.
He was mostly attracted by the moments of intense lyricism and poetry which he found in Kerouac's books. The contrast between the illuminated happiness of Dharma Bums and the despair of Big Sur wasthe motivation to write the present opera.
He had the opportunity to meet John Lash, then, through him, to speak with Jan Kerouac – Jack's daughter- who liked and encouraged the project. Unfortunately, she passed away shortly after.
Recently, Daniel had the opportunity to build a relationship with the Sampas family and the Kerouac Estate and to write the present libretto.
www.danielschell.net
clic@clicmusic.be clicmusic@live.com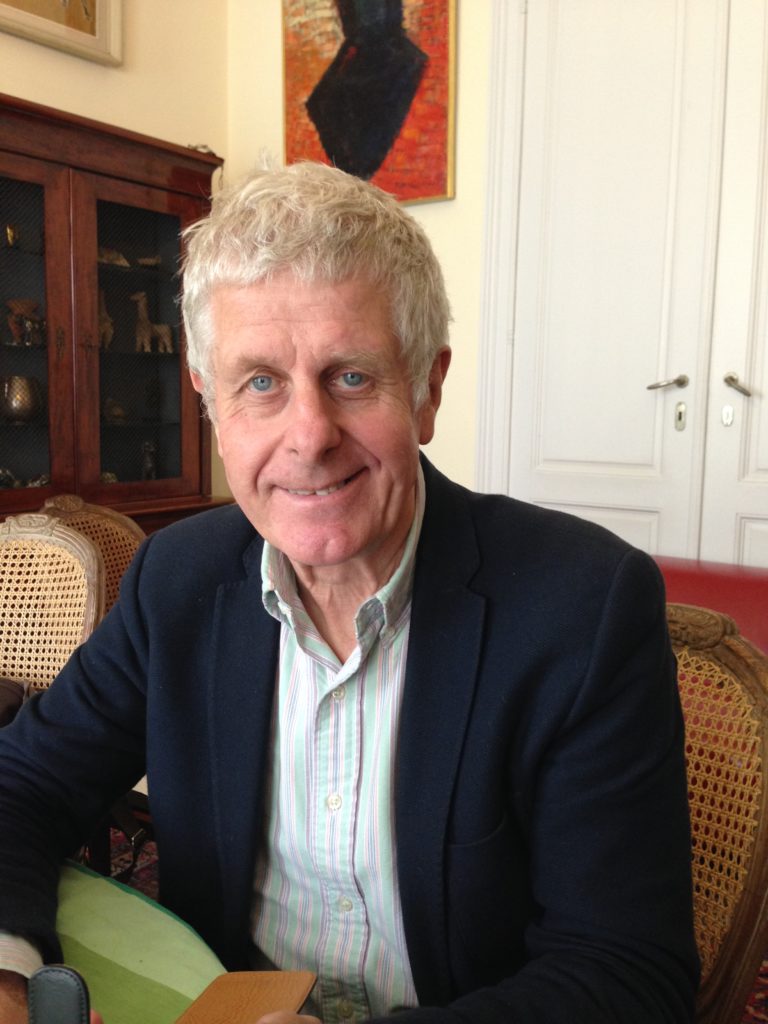 Jack Kerouac ( March 2, 1922 – Oct 21, 1969) Author and poet. His most well-known book is 'On the road' but the present libretto concentrates on two novels only.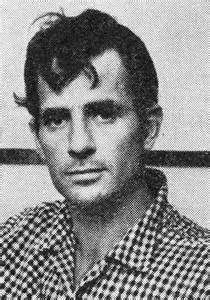 Dharma Bums, written in late1957, followed four years later by Big Sur written in1962.
Gary Snyder left to Japan for studying Zen in May 1956. "That summer Kerouac spent two months in complete isolation on Desolation Peak (Mount Baker National Forest) an experience covered in the Dharma Bums and treated in greater details in Desolation Angels." [Douglas, 1957). The novel starts with the famous 'Six Gallery poetic reading' which happened Oct 6, 1955. Allen Ginsberg presented Howl , Snyder A Berry Feast. After a few other events in San Francisco, Japhy proposes to Smith to climb the Matterhorn Peak.
Big Sur, writtenin 1962, depicts Jack's deterioration. and his battle against advanced alcoholism. He seeks respite first in solitude in the Big Sur cabin, then in a relationship with Billie, the mistress of his longtime friend Cody Pomeray (Neal Cassady). The novel culminates in a crisis of delirium tremens. The book contains the poem "Sea: Sounds of the Pacific Ocean at Big Sur".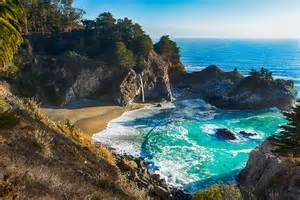 Bibliography
Douglas, Ann : Introduction to The Dharma Bums, 1957
Kerouac, Jack, 'The Dharma Bums', written 1957, Penguin Classics
Kerouac, Jack, 'Big Sur', written 1962, Penguin Classics
Media
A demo recording has already be done of two arias: "You want to be a Hermit' and 'Everything was Allright'
Artists: Marie-Annick Beliveau, Soprano – Lorenzo Carola, Barytone – Simon Diricq, Sax Alto – Tana String Quartet –
Recorded Studio Igloo, Brussels, December 2021. Engineer: Daniel Leon